January 20, 2020
Hello Monday Morning!
We are all born with a devine fire within us. Our efforts should be to give wings to this fire and fill the world with the glow of  its goodness. R.P.J. Abdul Kalam.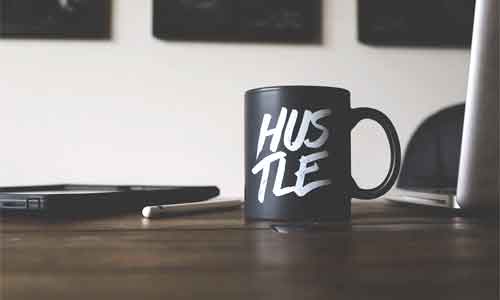 In today's workplace, technologically connected, interdependent and lean, if you're not thinking and working like an entrepreneur, maybe it's time to start.
An entrpreneur is someone who can spot a void in the market or see a better way of doing something that everyone has been doing' forever.'
A rare few are visionaries…. they are explorers who imagined a new service or product we didn't even know we wanted and then found out we couldn't live without it. Think Steve Jobs or Bill Gates. They are just two people who come immediately to mind, but in every field of endeavour the list of entrepreneurs continues to grow exponentially.
But I'm not an entrepreneur, you say.
Not true. We are all entrepreneurs to a degree. Whether you are working for yourself or someone else, many of the values and emotions you attributed only to those daring few are central to your success and the success of the enterprise with whom you may involved.
Entrepreneurs take on creativity and new ideas. Good ideas, turned into new products and services, are the new currency. In times of great change and growth, it is the entrepreneurs who are building pathways from the old world to the new.
To a woman or a man, entrepreneurs are risk-takers and unafraid of failure. Blind to in-the-past ideology and aware of out-of-date practices, they are curious, continually innovating and exploring new possibilities.
They believe in collaboration, sharing and building relationships. They are willing to make the necessary sacrifices and put in the necessary work for as long as it takes.
And they are always up for more – and can't wait for Monday morning!