December 15, 2019
The Future is Just Over the Horizon
If you want to know your past, look into your present conditions. If you want to know your future, look into your present actions. Chinese proverb.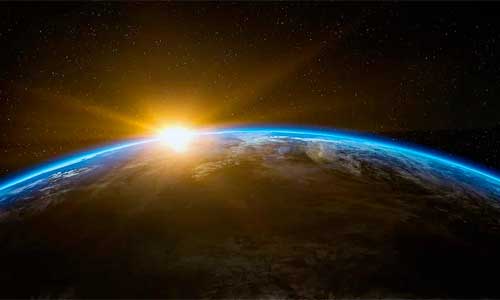 We're living in changing, trying times. For many, the future is looking iffy, even bleak. The naysayers and the doubters are ascending, but for the doers and the seekers, the sky is not falling in.
They know that, as it always has, the sun will come up tomorrow.
For the doers and the seekers, new opportunities abound. They are not distracted nor discouraged. They think their future will be better than the past. They have high energy levels. Their interests are constantly expanding. They are always open to others and receptive to new thoughts and ideas. And they are not afraid to make mistakes.
Sure the challenges are many and daunting. No one ever promised easy.
2020 beckons. There's a new era just up ahead; filled with new ways of seeing and doing things, and looking at the world. Serious work needs to be done.
For the seekers and doers, the future is just over the horizon, there for the taking… and they are taking it!
Want to power up your life and be the best version of yourself? We could chat… Text/call me 416.450.8867 or email drew@drewsimmie.com. Follow me on Twitter.