August 12, 2019
A Rocket To The Stars
Maker – a person with the courage to create and share pieces of their heart with the world.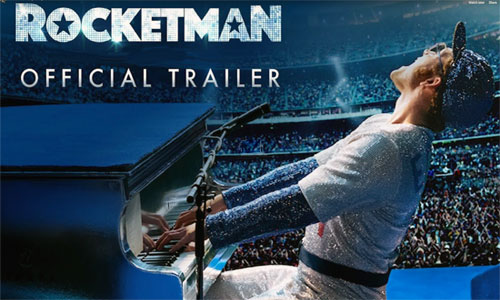 By now many of you have seen the movie, Rocketman, which has been playing at theatres everywhere. It's the story of Elton John's climb to international stardom.
But it is much more than that. It is about what it takes to live life according to the dictates of your own heart, sometimes with very little support and encouragement, from the word go. It's about choosing to be the person you were born to be, singing your own song, instead of  humming along to familial and society's song sheet.
Rocket man is about courage, resilience, doing the hard work, and against all odds, never settling for less than you know you are.
The cynics would have us believe that life is just one long cliche and when it's over, it's over. But they are wrong.
Occasionally someone, like Elton John, comes along to remind them, and all of us, that there is a great mystery to life and nothing is more sublime than the human spirit.
View the Rocketman official trailer on YouTube.
Want to maximize your potential and power up your life? Questions? Text/call me 416.450.8867 or email drew@drewsimmie.com. Follow me on Twitter.