July 2, 2019
Stay Strong
Belief is a truth held in the mind. Faith is a fire held in the heart. Joseph Newton.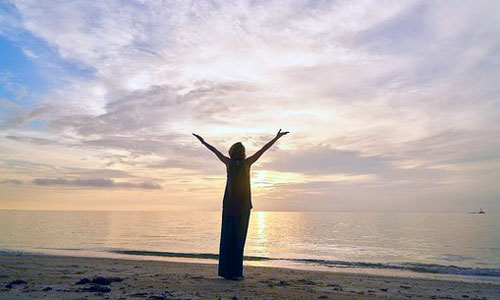 In the journey of life, being aware of who you are and what you are really all about – clearly living with intent and purpose, can change your life.
In our hyper-competitive, time-starved, distracted world, we can easily be so obsessed with taking action, doing instead of being, that we can lose sight of who we are, often unaware of the energy we are radiating – much of it negative in nature.
This can create a toxic cocktail of uncertainty, doubt and mistrust. The pressure of daily demands can wear you down, causing you to lower your expectations, settling for less, rather than continually aiming higher, expecting the best.
But it doesn't have to be that way.  Not if you don't want it to be. External circumstances do not determine your emotional state and energy. You do. Your life is not meant to always be a struggle, filled with hardship and heaviness. There needs to be time for some R and R.
What is your dominant perspective? Pause for a moment and think about it. What is really important to you? Are you an optimist or a pessimist? What expectations and beliefs do you hold? Are they big or small? Do they indicate faith and trust or fear and doubt?
You get to decide how you will live your life. This freedom is yours to choose and is always available to you, even when it feels impossible, to find a new perspective, one that radiates positive rather than negative energy.
That said, then, what's next for you?
Want to maximize your potential and power up your life? Questions? Text/call me 416.450.8867 or email drew@drewsimmie.com. Follow me on Twitter.