June 17, 2019
The Clock Is Ticking!
Never stop fighting until you arrive at your destined place – that is, the unique you. Have an aim in life, continuously acquire knowledge, work hard and have perseverance to realize the great life. Abdul Kalam.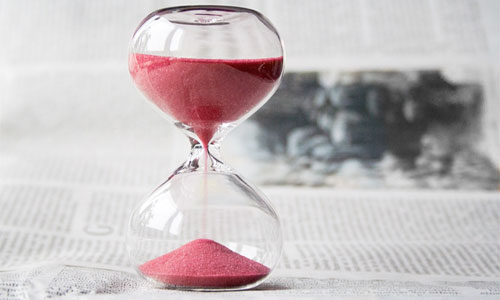 Last Thursday evening I watched my first NBA basketball game, the sixth match between the defending Golden State Warriors, and the contenders, the Toronto Rapters. The game was intense. If the Warriors won, they stayed alive to fight one more time. If the Rapters prevailed, they would, for the first time in the franchises's history, take home the coveted NBA Cup.
To say the game was intense is a classic English understatement. While I am familiar with the other major sports – baseball, football, hockey and soccer, I had never experienced the same level of drama and tension as I did that evening. It was 48 minutes of on-the-edge-of-your-seat drama.
The lead continually changed hands as the players raced up and down the court, looking to score and put the ball in the basket; three points "from downtown" (going for a long shot), two for "dunking" the ball (putting it in from up close, in a mad scramble, right under the basket). There were a number of turnovers and penalties. And, unfortunately, a few injuries, too.
The pace never slowed. It was amazing. Right up to the end. And even, then, as you know, the officials pushed back the clock .09 seconds in response to a penalty before they finally called it. 48 minutes all came down to seconds. When it was over, everything changed. For the team, the players, the city and the country. Golden State Warriors 110. Raptors 114 – and for the first time, the Raptors now hold the NBA title.
It was a long time coming, 24 years since the team was founded. There were many ups and downs. Starting from zero and getting to the top  is, in many ways, like life. The game of basketball might even be considered a metaphor.
Whether it is getting to the top in the NBA, getting to the top of yourself or your business, it doesn't come without a razor-sharp aim, unshakable belief in yourself, countless years of continuous learning, sacrifice, hard work and love and support from many people.
We are all born with a divine fire in us. The trick is to fan the flame and keep the fire burning. To be true to ourselves. We don't all have the same talent, but all of us have an equal opportunity to develop the talents we do have and take them out to the world.
Unlike basketball, life isn't a game, but it goes by just as fast, and the clock is ticking.
Want to maximize your potential and power up your life? Questions? Text/call me 416.450.8867 or email drew@drewsimmie.com. Follow me on Twitter.