April 1, 2019
Young At Heart
 It takes a long time to become young. Pablo Picasso.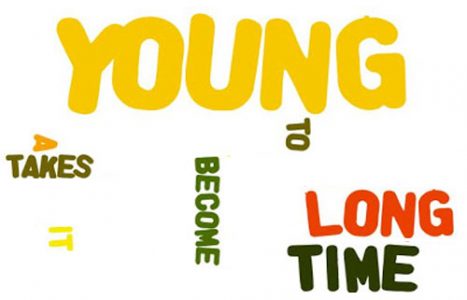 Designing a unique, successful lifestyle – however you define success – doesn't happen overnight.
And it isn't easy, however much we wish it were.
There are very few Mozarts. Most of us have to work at it everyday. It's a process. Two steps forward. One step back. Repeat.
The recipe for success is filled with a long list of ingredients including our knowledge, skills and personal values.  Chief among the latter are courage, a positive, open attitude, an unfailing belief in yourself and a hopeful outlook.
All absolutely necessary today in our  digital age. Many people can actually start to feel old when they hit 40. But that doesn't have to be. There is much, much more past 40.
It's all about your attitude and how you feel,
As the old song goes, " You can go to extremes with impossible schemes, you can laugh when your dreams fall apart at the seems… and life gets more exciting with each passing day, and love is either in your heart or on it's way. Don't you know that it's worth every treasure on earth to be young at heart." From Young At Heart, written by Johnny Richards.
A youthful outlook and a can-do spirit…… and staying young at heart. That's the ticket.
So here's a question for you:
How old would you be if you didn't know how old you were?
Hmmm….
Want to step up your dream or, perhaps, imagine a new one? Questions? Text/call me 416.450.8867 or email drew@drewsimmie.com. Follow me on. Twitter