May 20, 2018
Life Goes On
The great mystery of the world is the known, not the unknown. Oscar Wilde.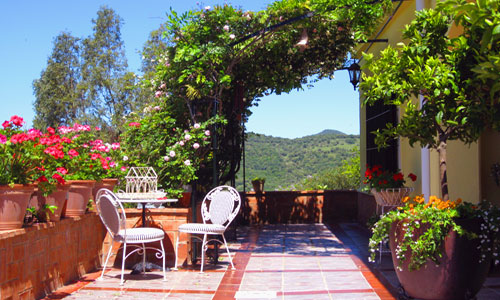 This week I returned home after a wonderful three week holiday in Spain.
Twenty-one days off the grid. No constantly my checking my email on my phone or my MacBook. No texting. No TV. No internet. No radio. Not even reading the headlines on the newspaper as I strolled by the news stands. No weekly magazines. A print and digital detox.
There is nothing like dropping out for an extended period  to clarify your thinking and put things back into perspective.
The trip was way overdue. It was only the second time in my life that I had the opportunity to take off three weeks back-to-back, made extraordinarily special by the warm reception of some friends and their families. We were truly blessed and will be forever grateful.
Life is very special and so precious. It is so easy to get all caught up in the daily routine and surface interests, the meaningless and the idleness of the media that clutter up your mind and serve to distract you from what you think is truly important.
This isn't meant as a rant. Life is too complex for that. The demands placed upon each of us are unending. The pressure is intense. I don't have to tell you.
Life is a dance, two steps forward, one step back. Yet, each day we show up, living out our personal destinies, dancing as fast as we can.
We keep on. Doing what we think we are sent here to do. Learning, growing, seeking improvement, helping others, doing the best we can with what we have. It's what humankind does.
We are all a work in progress. It isn't over until it's over… and as I begin to put on the years, sometimes I'm not even entirely sure about that. It's something we each have to decide for ourselves.
Living isn't always easy, but if you are willing to expect the unexpected, have the courage and capacity to love, to believe in yourself and in a better future, it is the greatest of all adventures.
Life goes on…
Doing some future planning? Could you use a fresh pair of eyes? Let's chat. I'm easily reachable at drew@drewsimmie.com or call direct 416.450.8867. Follow me on Twitter.