January 30, 2017
Stay Hungry
Are you a doer, always up for a challenge, looking for what's next?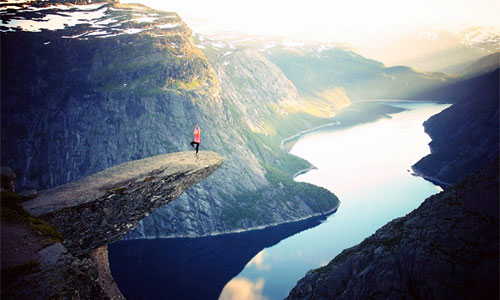 You are not alone. There is an ever growing cohort of people who, having completed a successful run, are on the hunt for "what's next" in their lives,
Comfortable but not satisfied. Reasonably content with their life/business/career situation but sensing there is still more out there for them, they want to step up their game.
Some are bored to death, fearful of growing stale and irrelevant.
A growing number of brave souls are seriously thinking about a complete rewrite.
The central issue in all of the above is the need to keep on growing. We all need to grow. It is as necessary as breathing. It is part of humankind's DNA. We are hard-wired to be curious and to always be hungry for more.
Why is that? It is because that whatever the new goal or aspiration, it isn't so much the goal itself but the action of striving, the challenge that lies at the heart of the growing process.
That's because the act of striving is a creative, challenging activity. It's what keeps you interested, interesting and totally engaged.
The thing is…. what's next? And how to find it.
That what my new 3rdAGE Workshop is all about. It's about how to find that elusive "what's next." There is a way.  You can learn how by attending this new, refreshed presentation. It is being held in Toronto next Tuesday, Feb. 7. For all the details and to sign up, click here:
http://www.drewsimmie.com/3rd-age-workshop.html
If you are not in the Toronto area and would like to learn more about holding the workshop online, please email your inquiry to info@drewsimmie.com.